This post is also available in:

עברית (Hebrew)
By Arie Egozi
The Israeli Air Force wants to receive the new KC-46 A tanker aircraft as early as possible and is even checking the possibility to purchase the aircraft used at the development program of this advanced aircraft.
The IAF needs new tanker aircraft urgently in order to take out of service the Boeing 707 aircraft converted by Israel to tanker aircraft.  
In the near future, efforts will be made to establish an arrangement that will allow the early supply of at least some of the tanker aircraft that Israel plans to purchase.
Boeing is planning to deliver the first KC-46 tanker aircraft to the US Air Force by year end even as they are in preparation for the start of Initial Operational Test and Evaluation work next year.
According to US federal documents published last month, the first delivery of the aircraft tankers could come in November to the US McConnell Air Force Base in Wichita. However, the date is being used only for planning purposes and remains subject to change. The US Air Force is yet to announce a firm delivery date, defenseworld.net reports.
McConnell will eventually be home to 36 of the 179 tankers that Boeing plans to build for the service.
Boeing has recently completed receiver certification testing for the B-52 bomber and the F/A-18 fighter jet. The company says that similar testing with the F-15 fighter jet is next.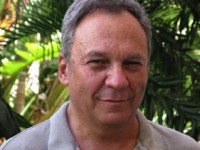 Arie Egozi, iHLS Editor-in-Chief