This post is also available in:

עברית (Hebrew)
The ninth Israel Air and Missile Defense (IAMD) conference and exhibition hosted yesterday an exceptional gathering of the best experts and leading figures from Israel and abroad in the Air Defense community. Organisers of the conference included the Israel Missile Defense Association (IMDA), the Israel Society of Aeronautics and Astronautics (ISAA) and iHLS. 
Speakers from Israel, the US, Slovakia, etc. presented a variety of air defense solutions and strategies against a variety of changing threats. A particular focus was placed on fostering a cooperative environment among allies.
In an exciting ceremony, Mr. Moshe Patel, IMDO (Israel Missile Defense Organization) Director, received the IMDA award.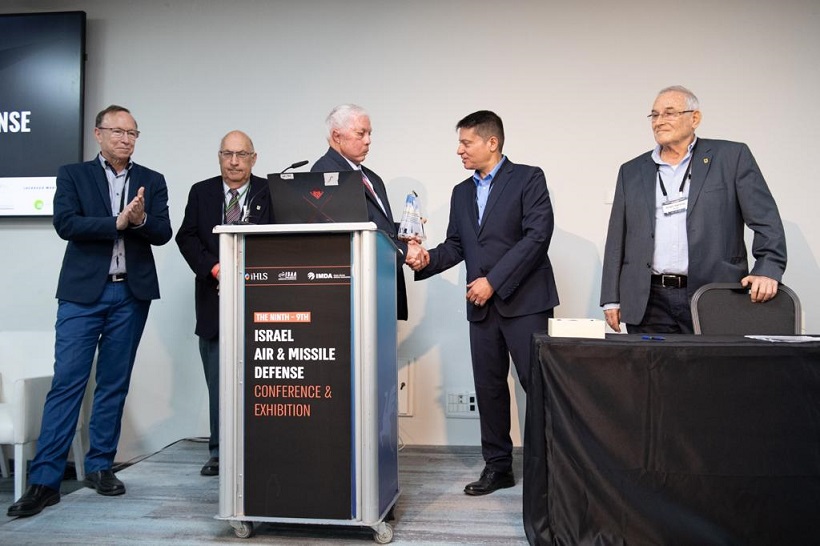 IMDD Director General Moshe Patel gave a lecture at the conference where he discussed the various layers of Air Defense in Israel (including Iron Dome, Arrow 2, Arrow 3 and David's Sling), and emphasized the close cooperation with the United States in the development and production phases. He also mentioned Operation Guardian of the Walls, which took place in May 2021, during which Israel dealt with an unprecedented amount of missiles from Gaza and also Lebanon.
Gilad Biran, the commander of the air defense system, also referred to Operation Guardian of the Walls, which he said was the most intense offensive ever launched in the Gaza Strip, to emphasize how critical air defense in Israel is today. He argues that airstrikes lower morale and are perceived as more serious than land attacks, and that Israel faces a wide range of threats today, from many different arenas at once.
Howard B. Bromberg, Vice President for Strategy and Business Development, Integrated Air and Missile Defense for Lockheed Martin Corporation, lectured on how to integrate tools, systems, and sensors into one system. When threats are becoming more sophisticated, Bromberg examines how technology available on the market today can be optimally used, saying Lockheed Martin strives to incorporate diverse capabilities into its air defense tools.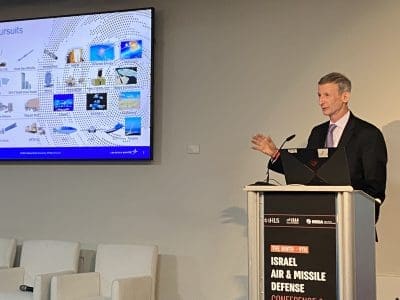 Former Air Defense System Commander Shachar Shochat reviewed the trends and concepts in the field of air defense and missile systems, and discussed the future development of the field at Rafael.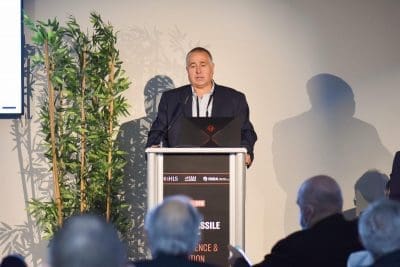 Several companies, including IAI, Rafael, Tomer, and industry leaders, took part in the unique exhibition, showcasing their capabilities against missile threats, UAV's, and more.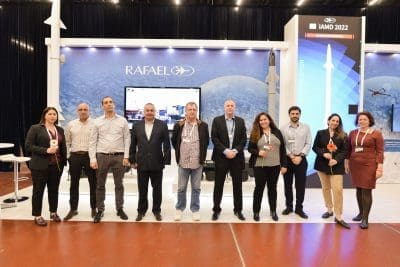 Dr. Uzi Rubin, expert in missile threat and missile defense, and founder of the Israel Missile Defense Organization, discussed in his lecture the evolving threat in the field of UAVs, drones, and offensive technology. His view is that Israel should improve its existing systems to counter UAV swarms and expand its operations into space.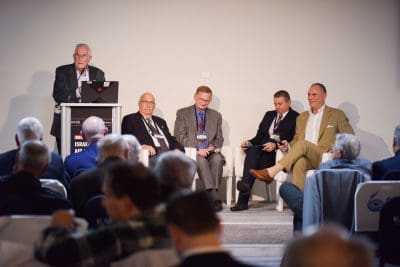 Among those attending the lecture was IDF spokesman Brigadier General Ran Kochav, who gave a fascinating overview of the strategic environment, the nuclearization of Iran, and the new threats facing the IDF in air defense. Kochav also outlined Israel's challenges, stating that the home front is the frontline of war.