This post is also available in:

עברית (Hebrew)
iHLS is proud to launch iHLS InnoTech Expo Tel-Aviv – Israel's largest conference and exhibition for HLS and cyber technologies and innovation. The launch event that will be held on June 29, 2020 will convene all the members of the steering committees – prominent experts from the leading industries, academy, and defense establishment.
Undoubtedly, the events, development and challenges the world has been coping with this year shall trigger an intriguing event.
Due to the circumstances, Innotech Expo, which will be held on November 18-19 at Tel-Aviv Expo, pavilion 2, comes on perfect timing. The termination of the COVID-19 closure and return to routine (while adhering to regulations and directives), the process of opening the skies for flights, and the growing global need for Israeli solutions and technology in order to cope with a new and unfamiliar situation – add further importance to the event that unites the leading cyber and physical security (HLS) industries, as well as creativity and innovation – startups. 
In a special interview approaching the launch event, the expo Chairman, Avi Yariv, a cyber, intelligence and HLS expert, and one of iHLS founders elaborated on several aspects. 
According to Yariv, "Israel's high-tech industry enjoys an advantage in the global competition thanks to its agile understanding of the situation and constraints, respond quickly, and provide the solution and capability to meet tomorrow's needs." 
"Capabilities and creativity have been seriously damaged during the COVID-19 crisis because creativity is based on mutual inspiration – among workers, mutual thinking processes with friends, business development among companies, as well as marketing activities between companies and customers. The sharing and mutual inspiration during the coronavirus era have dwindled due to the physical distance and the due to the availability of each and every one of us."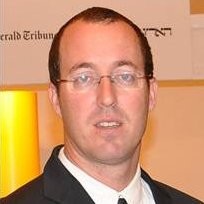 "The post-COVID-19 era is characterized by a considerable increase in crime and terrorism from all aspects of security (cyber, finances, physical). Due to the current challenges, the customers of global cyber and security industry will focus on the following subjects in the coming years:
Cost-benefit analysis of simple and cheap solutions – vis a vis operational effectivity;

Solutions based on cloud and service (As-A-Service) – enabling flexibility in payment according to active consumption, with minimal engagement and technological and financial risk."
"Against the backdrop of global market difficulties, companies will have to conduct several simultaneous processes: First, reorganization and decrease of dimensions, while focusing on profit elements and growth engines for the near future – less strategy and vision, more "low hanging fruit", mainly at the expense of profitability and margins.
Another point is the exploitation and projection of technology and capabilities from a certain field in order to provide a solution in another field – instead of reinventing the wheel time and again."
"Another process – companies will have to collaborate with each other from both the marketing and technological aspects in order to offer a more complete and comprehensive solution."
However, Avi Yariv stresses, "Any kind of event, especially a global one with the scale of the COVID-19 crisis and its economic damages – should be seen as an opportunity, It is first and foremost in such circumstances that the Israeli technological leadership should raise its head and lead ahead the industry, for the benefit of the high-tech industry and the benefit of the State of Israel – returning to its role as the economy's economic engine."
InnoTech Expo – all under one roof – conference with leading figures, Israel's largest exhibition, scheduled meetings of various quality groups – and first and foremost – quality mingling. 
Office +972-74-745-1370
Ofir Refael Etgar  +972-54-6742036  [email protected]   Yoav Brenner +972-52-4881113 [email protected]