This post is also available in:

עברית (Hebrew)
Accelerated technological changes have created a complex challenge to enterprise cybersecurity. Until not long ago, enterprise networks had a clear and protected perimeter with trusted users and a single VPN gateway, so only external access had to be validated and adding multi-factor authentication to the VPN provided sufficient protection. But the cloud, IoT, and connected devices are changing enterprise networks and erasing their perimeters. In this new reality, enterprises must verify users' identities and control their access to all systems across all environments.
Moreover, the majority of the attacks on enterprises are based on the use of compromised identities, achieved by either stealing passwords or through lateral movement within the enterprise by using compromised credentials to impersonate a legitimate user, and gaining access to servers and sensitive systems. In the COVID-19 era, the shift to working from home without corporate network defenses has intensified the challenge. Now, more than ever, we need defenses and tools verifying that every access request represents a legitimate user, and is a legitimate request.
Silverfort, an innovative Israeli company, has developed a ground-breaking solution to identity attacks that until now had only a partial and insufficient response.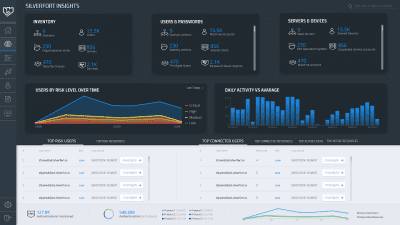 Silverfort's Unified Identity Protection Platform consolidates identity and access security controls and extends them across all resources within the corporate networks and cloud environments. It monitors and protects identity authentication requests all over the organization (enterprise network, cloud, etc.) without deploying any software agents on each server, without implementing proxies, and without any changes to users' workflows. Silverfort's agentless proxyless architecture enables the platform to protect any system and interface, including those that couldn't be protected in the past, like homegrown and legacy systems, IT infrastructure, databases, file shares, machine-to-machine access (service accounts), administrative command-line interfaces and more. In other words, we are talking about a solution that is:
     

agentless

     

proxyless

     

limitless
The ground-breaking platform which has recently achieved a significant acceleration enables the application of a complete unified zero trust policy – constantly verifying the trust and risk level involved with allowing users to access various systems. Any connection request is passed through the Identity Providers passes to the platform. Silverfort analyzes the requests in real time using an AI-driven risk engine, calculating the risk level emanating from the request – is it suspicious and to what extent. It then enforces adaptive policies to allow access, deny access, or step up the authentication request and require the user to authenticate with a second factor (such as multi-factor authentication).
It is the AI-based risk engine developed by Silverfort that enables the advanced analytics of users' behavior, resulting in the detection of a wide range of threats.
Silverfort's platform can enforce Risk-Based Authentication (RBA) to request only a suspected user to provide an additional identification process. This way, it helps the organization strengthen security with minimal disruptions to users' productivity.
Silverfort's platform protects all the access interfaces of all systems, not just at the initial login. Furthermore, thanks to its transparent architecture, that doesn't require any software deployment or code changes, the platform is able to secure also homegrown systems that are often hard to protect. In fact, the platform works in any environment, on any system, enabling enterprises of all fields to expand their existing defenses to those systems and address a critical security gap in their networks.
The Unified Identity Protection is one-of-a-kind: Thanks to the unique architecture, it provides organizations with the ability to see and control all user access anywhere, as a one-place holistic picture.
An additional unique advantage is the ability to also see access requests from non-human users, from one computer system to another (machine to machine communications). The platform automatically detects that an account is a service account, identifies anomalies that could indicate account takeover and alert or block the actor in real-time.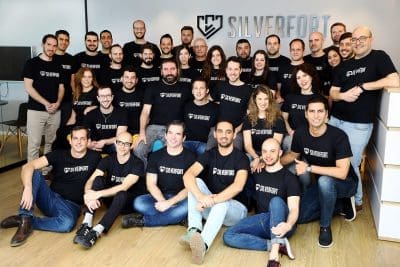 80 employees currently work at the company, with its research and development centers in Tel-Aviv manned by leading data science and cybersecurity experts. The company also has offices in the US, Europe, and Asia.
Silverfort operates in full collaboration with the world's leading companies, including Microsoft, Okta, Ping Identity, Palo Alto Networks, Check Point, and more. The platform is suitable for a wide range of sectors, such as financial services, technology, health systems, manufacturing, travel, etc. The company has customers from all over the world, in the fields of finances, insurance, technology, tourism, consulting, etc.