This post is also available in:

עברית (Hebrew)
We live in a world networked with surveillance cameras – in London there are 50 cameras per 1000 each. The next generation of video analytics technology supplies an automated, smart solution for the analysis of huge amounts of data, alerts and even forecasts.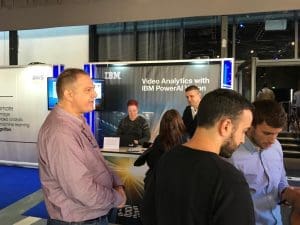 This was one of the insights from the Video Analytics Conference and Exhibition organized by iHLS on December 19. The event was attended by tech giants such as IBM and Amazon Web Services, alongside technology experts from the IDF, Israel police, entrepreneurs and academic researchers.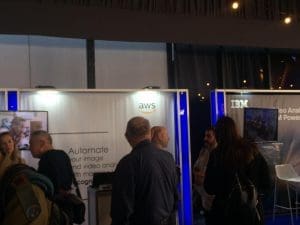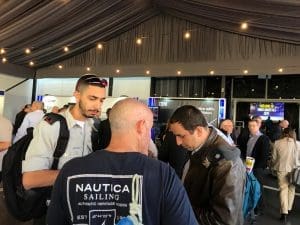 Video cameras are the largest data producers. In 2030, more than 60% of the world's population will live in the cities, causing tremendous load on all the critical video systems, said Col. (Res.) Arik Davidi, iHLS, the moderator of the conference. He stressed that Israel is a global leader in this field, from the security and HLS aspects.
Maj. Or Dahan, Head of Imaging Department, Ground Technological Brigade, IDF, described spin-off processes in the Brigade, taking a product developed for the commercial market and importing it to the military with rapid adjustments according to IDF needs. Among these technologies – a cost-effective, head-mounted night vision solution based on simple silicon detectors for combatants, drone adaptation for operational needs, etc.
Another organization that actively seeks partnership with the industries is Israel Police. Superintendent Gal Levi, Projects Officer, Technological Development Dept., Israel Police, described the police's unique needs in video analytics solution for operational missions.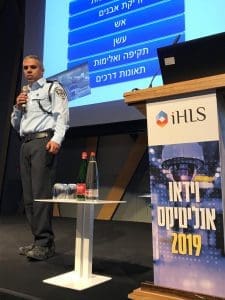 Tech giant IBM was represented by two speakers, Alex Drukerman, Solution Architect, and Bar Shmerling, AI Solutions Tech Expert, Power Systems, who showcased the next generation of video analytics. The fourth generation, based on deep learning, does not only analyse events as they occur but also supplies alerts in advance. The analysis is not at the frame level but rather a continuous analysis of a wide variety of frames.
Roy Fahn, Application Engineer, Systematics, presented the use of deep learning in MATLAB for the development of AI systems. He said the current labeled databases of millions of images, alongside powerful computing and deep learning models, enable far-reaching achievements in video analytics.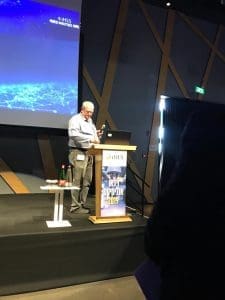 Kobi Grudka, Intelligence Projects Manager, Intelligence, Comms & EW, ELTA Systems MAROM, spoke about the transfer from video analytics to smart intelligence, and described the solutions that automatically supply analytics to the end user – intelligence officer, arena manager, etc.
Prof. Yosi Keller, Faculty of Engineering, Head of the Deep Learning Lab, Bar-Ilan University, elaborated on image adaptation and registration of images from various sensors. The technology developed initially for security uses is now gaining momentum at the Autotech industry.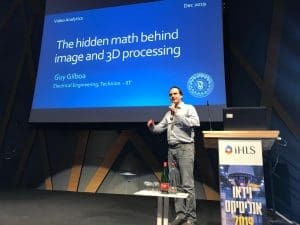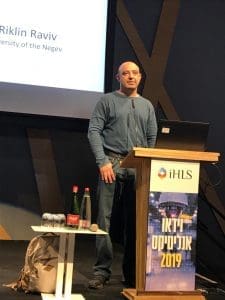 The cybersecurity aspect was elaborated by Yuval Sinay, Head of Methodology at the National Cyber Security Authority. He spoke about mitigating cyber risks from security cameras and stressed that many organizations are totally unaware of these threats. The Authority offers defense methods, in a public document on its website.
Ass. Prof. Guy Gilboa, VISL Lab, Faculty of Electrical Engineering, Technion, focused on the hidden math in image and 3D processing.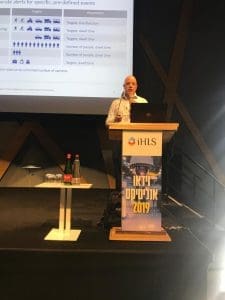 Ariel Frischoff, VP Sales Europe and APAC, Agent Vi, elaborated on innoVi – the cloud-based system for automated event detection from surveillance cameras. The system has built-in cybersecurity and is based on modern architecture.
A self-learning face recognition system without labeling of image sets was presented by Eran Rosen, GM Partnerships, Cortica. Their technology is applied in the autonomous vehicle industry, luggage screening and threat detection, crowds security, etc.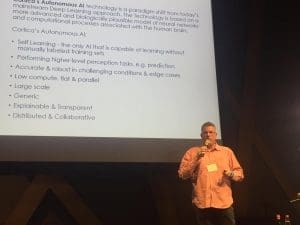 Leonid Rabinovich, Cloud Architect and Tech Led, Comm-IT, described the company's technology that collects and connects together all the public services from public clouds, incl. object and people identification, producing added value. The solution is based on Amazon's cloud services.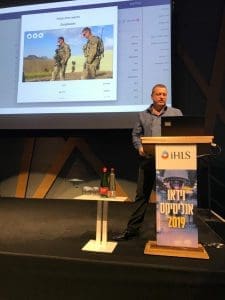 Undoubtedly, the wide variety of AI capabilities fills a major role in all video analytics solutions discussed during this intriguing conference and exhibition.