This post is also available in:

עברית (Hebrew)
Defense Embedded Systems: AI, Deep Learning, Cyber Security and GPGPU
Rugged computer systems for the defense and space industries will be at the center of the coming Defense Embedded Systems Conference organized by Aitech. The company's rugged and secure hardware platforms conform to the highest standards of the defense industries, offering the right solution for every environment.
The Conference that has become a tradition will gather experts and customers in the fields of AI, deep learning, cybersecurity, and GPGPU. 
Held on November 27, 2019 at the Herods Hotel, Herzliya, the Conference serves as an opportunity to learn about Aitech's new developments and get updated on the latest technologies and capabilities. Moreover, the event will serve as a unique meeting point producing new connections and added value.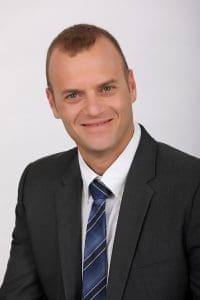 In a special interview to iHLS, the newly appointed CEO of Aitech in Israel, Yaron Mund, elaborates on the company's status and vision. The global market is a major opportunity for the company which had already accomplished growth and stability. It is now ready for the next stage, that will focus on two fields:
GPGPU in the wide sense of the term – responding to the growing need in artificial intelligence technologies for the processing of information into tactical insights for the battlefield and decision makers, enhanced by visual, graphic information.

The growing commercialized space technology market will serve as the next arena for the company's global operations.
During the Conference, the company will share with its customers its growing capabilities in the global arena – mainly in India and the US. Aitech's operations in India within the framework of the Make in India initiative will also be presented during the Conference. Aitech's company in India, which carries out projects through the integration stage, is expected to double and even triple its size until 2020, according to Mund. Aitech intends to invest its resources in the Indian company in order to turn it into a thriving development and manufacturing center.
Aitech Rugged Group is a provider of rugged commercial and military embedded computing solutions for the defense industry and space programs, playing a leading role in this market since 1983. 
Aitech provides over 3 decades of real-world experience and embedded computing expertise, alongside the constant development of new technologies.
These include standard off-the-shelf military embedded computing product solutions and support services, space flight-rated off-the-shelf products and customization services, radiation tolerance and mitigation experience, and more.
Headquartered in Chatsworth, California, the group operates subsidiaries – Aitech Defense Systems, Inc. (ADSI) co-located in Chatsworth, CA, Aitech Systems Ltd. (ASL) in Israel, and Aitech Innovations India located in Bengaluru (Bangalore).