This post is also available in:

עברית (Hebrew)
ESRI is the Microsoft of the geographic information realm. The company supplies the GIS mapping platform –  a pivotal tool for building geographical command and control systems which include information layers, big data processing, and more, applied by dozens of thousands of users around the world, including the IDF in Israel.
This year, Israeli developments used by the Home Front Command in national infrastructures have won the Special Achievement in GIS prize for ground-breaking applications of ESRI geographical tools. The prize, awarded last week during the company's annual conference in San Diego, was awarded for the innovative integration of the various capabilities. The event demonstrated Israel's cutting-edge technology capabilities in the emergency and rescue field, also reflecting the current major big-data revolution at the Israeli Home Front Command.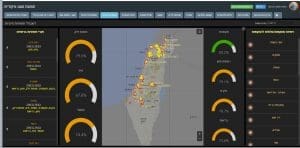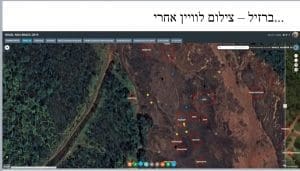 The SHUAL (Command and Control National Home Front) is the advanced command and control system of the Israeli Home Front Command. In a special interview to iHLS website, Lt. Col. Guy, Head of AGAMIM Branch at the Home Front Command, elaborated on the development of the system. The branch deals with big data – the creation and aggregation of information layers according to one standard for all home front users. IDF's Command and Control Branch which develops operational emergency processes was also a partner in the development.
The innovative developments which have won the prize enable information gathering from a wide range of sensors regarding defensive measures status, threats, injured detection, vulnerabilities, population status, etc. The system collects all the types of civilian arena information, analyzes and identifies trends and streams real-time data while fusing all into a sole situational awareness product.
According to Lt. Col. Guy, the SHUAL command and control system has been already operative in Israel during the last year, synchronizing all emergency agencies in the country. The system operation is led by Lt. Col. Shlomi Maman, Head of Alert, Command and Control Branch. Major Nir Eldan, Head of SHUAL Dept., and Major (res.) Nir Oren, a civilian employed by the army, have also played a role in the system's success.
The Israeli system has already been applied successfully abroad. For example, during the Brazil dam collapse and mud disaster as well as in Mexico, Israel's Home Front Command supplied the Israeli support delegations a comprehensive geographical portal reflecting the accurate situation, which was later adopted by all the other delegations from all over the world.
The dedicated tools development was carried out by data analysts and geographical information experts, soldiers and civilians, basing on the Home Front Command know-how and vast experience.