This post is also available in:

עברית (Hebrew)
Advanced driver assistance systems (ADAS) have become an integral part of driving safety. Training these autonomous systems to see the environment similarly to humans requires prolonged and costly development processes. Training requires not only the use of millions of tagged examples but also the testing of the systems through re-driving billions of km.
Israeli company Cognata has developed a ground-breaking technology that bridges this gap, providing developers with the fast lane to autonomous driving, by harnessing the power of AI and computer vision to the ADAS simulation world.
Cognata is a world-leading provider of a comprehensive simulation platform for vehicle and autonomous vehicle safety systems. The company's simulation platform accelerates time-to-market by providing simulation and validation solutions throughout the product lifecycle.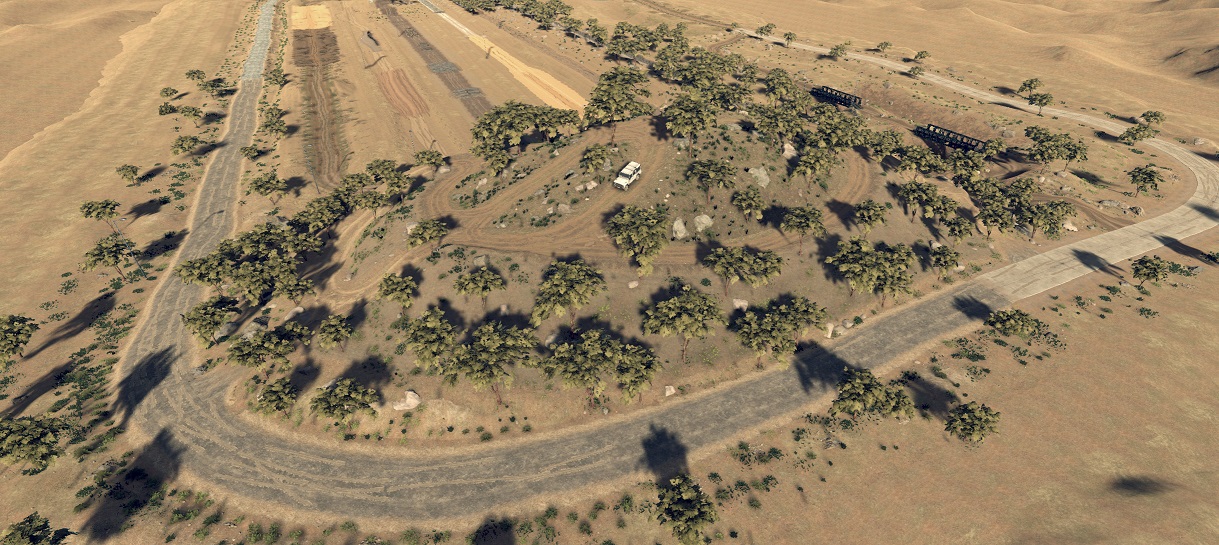 A simulation is a vital tool in the advanced safety system, enabling us to access large-scale 
datasets and choose the most complex scenarios, providing data that otherwise, in real-time, could endanger us. The use of simulation tools enables us to test extreme terrain vehicles, manned or autonomous vehicles in urban, rural, or off-road environments well before the physical drive tests, without risking human lives.
The company creates training information enabling the cost-effective testing of the system, in a digital twin HD environment fully compliant with the real world. The images provided by the virtual sensors perfectly represent the real world thanks to an AI-based technology assisted by deep neural networks.
Cognata was established five years ago by Danny Atsmon, CEO, a seasoned computer vision expert with vast experience in autonomous vehicles and driver assistance systems. Most of the company's 60 employees are R&D experts operating from the company's headquarters in Rehovot, Israel. The company has raised $23M and collaborates with various organizations in the fields of agriculture, autonomous mining, smart city, academic institutions, and more.
Off-Road AV Simulation Platform
Last April, Cognata launched its new simulation platform solution designed for off-road uses, including extreme terrains.
The off-road platform uses an accurate imaging technology of a digital twin, based on both real and synthetic information. Cognata's AV off-road simulation is designed to test,
train and validate perception and control challenges for terrains that do not offer a clear road definition and for paths that offer challenging conditions, such as boulders, side slopes, difficult tractions, and more. The simulation platform can create large-scale scenarios involving challenging visual, terrain, and sensing conditions, cutting the vehicle's AI training period from several years to only a few months.
The platform's superior flexibility, attained by camera representations of various types of sensors – LiDAR, radar, advanced GPS, etc. – enables fully customized solutions in accordance with customers' needs.
The innovative platform can serve for the training and testing of autonomous robots and vehicles. Atsmon points out: "We have made minor adaptations to our simulation system, both from the environmental aspect – off-road instead of urban – as well as the sensors – thermal cameras for day/night imaging, etc. Our new product has already raised tremendous interest among various organizations." Indeed, the company already works closely with several providers in the extreme terrains markets.
Recently, Cognata has become a tier2 supplier of the German giant company ZF Group. Cognata's real-to-real technology reduces the vehicle and autonomous systems testing costs thanks to the exclusive use of real-world data. 
How do you see the company in a few years' time? Atsmon replied: "At the beginning, we produced reliable data and testing. Then, we have expanded our scope to work with real data, thanks to advanced AI technology. At the next stage, we would like to converge both types of media to enable agile coordination and testing between real-world and simulation data in various fields – a quantum leap that would result in reduced costs and supreme flexibility!"
Photos: Cognata