This post is also available in:

עברית (Hebrew)
Early warning of floods can supply first responders with the critical time needed for the mitigation of the disaster. The US Department of Homeland Security Science and Technology Directorate (S&T) has awarded a grant of $3.2 million to Intellisense Systems to develop a network of flood inundation sensors.
The technology will be used to monitor flood-prone areas in real time to alert first responders, government officials, businesses, and citizens to potential threats. 
This award will enhance the sensors for production and commercialization for both domestic and international partners to help densify their flood sensing networks for alerts, warnings, and notifications, according to homelandprepnews.com.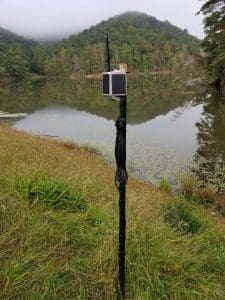 "I fully expect the Intellisense flood sensors to be a disruptive technology," DHS S&T Program Manager Jeff Booth said. "The accuracy, performance, and dependability of the sensors and their projected cost points will provide federal, state and local governments—as well as industry sectors like critical infrastructure—a capability to help protect life and property, making communities more resilient from flooding events."
The company's Real-Time Flood Forecasting and Reporting units reports water levels under continuous solar-and-battery power and communicates with nearby nodes via wireless mesh digital radio. This flood inundation sensor monitors waterway levels and detects flash floods for transportation safety. It is also tied to the Internet of Things (IoT) for instant alerts, according to the company website.
The SBIR Program is designed to increase the participation of U.S. small businesses in federal research and development initiatives and increase private sector commercialization of SBIR-funded innovations.