This post is also available in:

עברית (Hebrew)
By Arie Egozi
During the last several years, I have been claiming here that the Israeli home front was not prepared for emergency situations vis a vis the new threats… 
Now, my allegations are being reinforced by the Home Front Command Commander, Major General Tamir Yadai. In an article on the military journal Between the Poles, Maj. Gen. Yadai writes about the discussion whether the Command's willingness to take responsibility on possible failures of civilian authorities might become a "self-fulfilling prophecy"? Moreover, there are also unsettled issues vis a vis the IDF. Although the home front was defined as the "second most important arena of war," the IDF's sensitivity to the possible paralysis of vital functions, as well as other critical issues, were not reflected at the IDF situation evaluations during various war-game drills.
"The Home Front Command has hardly had any influence on the General Staff's situation evaluation and lacked interface with the other major commands. Similar gaps were identified between the Home Front Command and critical civilian agencies. During the evaluation it has become clear that the Command has been trapped in a "conceptual paralysis," the result of the infinite and unsolved discussion on the limits of legal responsibility and authority, the dividing lines among authorities, and other issues external to the Command's sphere of influence. All this – in spite of the amounts of energy and the thorough thinking invested in the concept along the years. This gordian knot should have been cut".
The commander adds that although the shifting trends characterizing the threat to the home front are well-known to everybody at the home front and in the IDF, the accummulative change in the threat was never defined. "The considerable consequences of this change were defined by us: The home front as Israel's weak spot – since 2006, the enemy has developed large-scale rocket arrays capable of launching intensive and durable barrages towards all of Israel's territory. These capabilities formed the basis of the enemy concept asserting that their fire will not only serve for terror and intimidation but also for the paralysis of the home front by forcing it into a prolonged stay at the shelters, the paralysis of airports and seaports and other functions that are sensitive to the frequency of the alarm sirens, as well as the penetration of the IDF's air defense envelope causing casualties and victims. Both aspects might have, as the enemy sees it, a real impact on the victory photo of the war.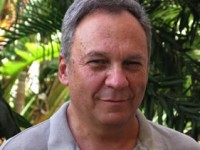 Arie Egozi, iHLS Editor-in-Chief