This post is also available in:

עברית (Hebrew)
An urgent business trip or a long-awaited family journey could become a stressful experience. Passenger re-accommodation due to delays and cancellations in flights or overbooking might cause distress to passengers and extensive losses to airliners. An Israeli startup has developed an innovative AI solution that revolutionizes the dialog with passengers and cuts airline companies' costs.
The young founders of RubiQ, an Israeli startup participating at the iHLS Security Accelerator's sixth batch, have identified a logistical problem that is common to any passenger transportation or cargo delivery platform. They have developed a ground-breaking resource allocation solution for this problem that currently has no response as a dedicated system.
The technology can be applied to the HLS field as well, e.g. as a real-time logistics solution to the problem of grounded military trucks or aircraft, when cargo and staff must be transferred to other locations.
After showing promising results in smart, real-time manpower allocation, the startup is now focused on leveraging its technology to transform the way airlines manage flight disruptions and unutilized inventory for both passengers and cargo.
Flight disruptions, like overbookings, cancellations, or delays can derail a traveler's entire trip. And since the resolution process of flight disruptions is still managed manually by airline employees, the cost of flight disruptions is estimated to be $60 billion per year to both airlines and travelers. In fact, today's manual management of these operations by airline ground staff leads to customers getting bumped from flights, being left without tickets and never returning to the airline.
Through its proprietary technology, the company is putting an end to the cumbersome manual management of these operations with an all-in-one platform which automates and optimizes the entire process – cutting unnecessary reaccommodation fees, enhancing customer service and accelerating response times.
Aircules, the company's platform, automates and optimizes the entire operation from end-to-end through three simple steps:
Identify

Engage passengers

Re-accommodate
Aircules uses AI to pre-emptively identify flights at risk of disruption and communicate with affected passengers through their virtual assistant to notify them accordingly and offer personalized flight alternatives, thus eliminating the need for passengers to check their flight status and interact with the airline representatives at the check-in counter. All passengers are then automatically accommodated by the allocation engine, reducing the inefficient distribution of accommodation fees and accelerating the airline response times. More importantly, it empowers customers throughout their entire journey.
The virtual assistant is a web app that communicates simultaneously and personally with all passengers and elements involved. Replacing the ground staff sending passengers to endless lines, the smart solution puts passengers in control, allowing them to choose the most suitable alternative flight through immediate, simple and friendly communication.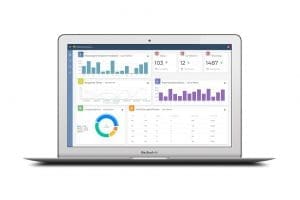 Aircules utilizes a similar process for spillage (a situation wherein an airline flight is fully booked but there are still passengers in search of tickets, and resort to a competitor airline), whereby flexible passengers of flights in high demand are pre-emptively identified and offered accommodations for volunteering to switch their flights with lower load factors. This enables airlines to resell high-value tickets to last minute customers at higher prices, generating a new source of revenue and increasing passenger load factors.
In fact, the technology revolutionizes the dialog with the passenger:  Instead of looking for volunteers and offering compensation, the platform searches for "heroes" offering them a reward. This reward-based dialog is personal – language is personalized in accordance with the passenger's features, such as age, gender, etc. The conversation is initiated with passengers that were preliminarily identified through a prediction model which allows for precise identification of flexible passengers willing to switch their flight, and advanced offerings of personalized alternatives and compensations, thereby optimizing compensation and operational costs for airlines. The company leverages pattern recognition algorithms and supervised machine learning to profile flexible passengers by numerous variables, such as age, the duration of their journey, or the number of passengers they are traveling with.
RubiQ was founded in October 2018 by three entrepreneurs: Amos Bar-Joseph, CEO, honors graduate of the PPE honors program incorporating philosophy, economics, political sciences and law, specializing in Game Theory and experienced in strategic consultancy.  He was joined by two computer experts: Niv Oppenhaim, VP R&D, BSc. in computer science and philosophy, and an experienced software engineer, and CTO Ben Gilat, a BSc. in computer science and a biology candidate who quit to found RubiQ.
While studying the 2012's Nobel Prize for Economics winners Alvin E. Roth's and Lloyd Shapley's theory of stable allocations and the practice of market design, Amos theorized its commercial application with Ben and Niv from the deferred acceptance algorithm used in matching problems as it relates to preferences, like an airplane passenger. The initial idea originated in a game theory-based project led by Amos, for the allocation of children to various kindergartens on behalf of a local authority. Realizing the lack of adequate algorithms, he joined forces with Ben, together achieving a major breakthrough. Niv brought to the table his system architecture experience, and the trio developed the innovative platform.
The startup also developed an extensive project on behalf of a large security organization in Israel.
Long Term Vision
The long term vision of the company, according to Amos Bar-Josef, strives to further expanding the scope to the cargo industry and logistics in general – cruises, truck-freights, cargo-ships and rail-freight.
Undoubtedly, this huge market offers numerous opportunities for RubiQ's revolutionary technology.