This post is also available in:

עברית (Hebrew)
The use of K9 by law enforcement and security agencies in riot and crowd control, physical protection and other emergency situations has proven to be very effective. However, sometimes the outcome is more severe and complicated than expected. Dogs without muzzle might bite and cause injuries, and "use of excess force". In some cases, the dog might bite the wrong person.
Law enforcement agencies are, therefore, exposed to scrutiny by court, media and public opinion as well as financial damage.
K9TeK has been revolutionizing the field of law enforcement dog training. The company was founded by an Israeli expert specializing in dog training and retired police commanders, who have recently developed a unique non-lethal solution: An individually-fitted dog muzzle integrated with a remotely controlled electric zapper, the K-9 eZapper. The product adds deterrence to the K9 team and enables the neutralization of a target without the risk of bites and related consequences.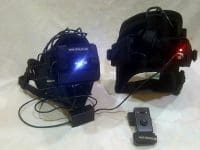 The technology increases the safety of law enforcement teams as it enables remote operation, while minimizing injuries, avoiding excess force or accidental harm to bystanders.
These capabilities are achieved by repeated electric shocks for 40 sec or a single zap manually by the handler via rf RC Deterrent. The system is safe, as shock level is limited to non-lethal.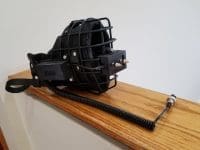 The product is available with a new multipurpose harness for additional devices, e.g. a video camera, enabling the dog to operate efficiently under various conditions and carrying a wide array of accessories.
The product was especially developed on the basis of the operational needs, experience and expertise of the company's partners, gained during many years of field operation in complex missions, riot control and suspects arrests.
The founders of the company are Amir Schwartz, the owner and founder of the Israeli K9 Training Center, and police Commander (ret.) Ron Gertner, who retired from the Israeli Police following a 26-year service fulfilling high-ranking commanding roles.
Amir was certified in the USA as a law enforcement and explosive detection dog trainer, and has since been training and providing services to various defense and law enforcement authorities around the globe. He specializes in law enforcement dogs covering a wide array of fields, from the individual dog training to the unit level.