This post is also available in:

עברית (Hebrew)
By Arie Egozi
It is hard to understand how a state like Israel, maintaining intense security measures in its airports and ports is unable to put a halt to the overflow of firecrackers sold here every year before the Purim holiday.
These very dangerous firecrackers originated from abroad contain a fatal quantity of explosive material. Teenagers throw them in public places, causing panic and even severe injuries.
"This failure happens again every year. Someone in the security agencies does not fulfill his role. It's simply unbelievable", said a security official. He added that attaching a few of these firecrackers together might cause extreme damages to whoever is in the vicinity of the explosion.
On 21.2, a 16-year old boy was injured from such a firecracker outside a school in the Neve Yarak settlement at the Sharon plain and there was fear that his eyesight has been damaged. The boy was operated in an attempt to save his eye. The MDA medical emergency service said that on 12:37 the Tel Aviv emergency center received a report about a boy injured in his face as result of the explosion of a firecracker. "Paramedics gave the 16-year old boy an initial treatment and took him to the Meir Hospital. He was moderately injured in his face and eyes".
Following the incident and towards the forthcoming Purim holiday the MDA warned: "We are reiterating our reminder to the public that it is strictly forbidden to use any type of firecrackers, including large fireworks and rocket firecrackers which can cause severe burns, eye damages and even organ amputation".
According to Beterem – Safe Kids Israel organization, since 2008, 235 incidents were reported regarding children injured by toys, 26% of which were hurt by firecrackers and thunder-flashes. According to the organization's registry, during the Purim holiday, the amount of child and teen injuries is twice higher in comparison to the rest of the year.
Beterem CEO Orli Silvinger said: "The firecrackers and thunder-flashes sold in recent years are much more dangerous than in the past and cause very severe injuries. Some distributors manage to approach children near schools and playgrounds and sell them these illegal firecrackers that risk their safety. The parents must not allow playing with life-endangering toys".
As said, this debacle reiterates every year. Someone has not been fulfilling his role and every year the danger becomes acuter as the firecrackers become more potent.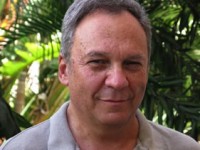 Editor-in-Chief, iHLS