This post is also available in:

עברית (Hebrew)
Defense industry leaders and officials participated at the conference and exhibition organized by iHLS on Future Forces.
At the annual conference held for the fourth time, the participants had the unique opportunity to take a glimpse at the future and learn how the security forces would look like.
The speakers at the conference referred to various advanced systems designed for the future battlefield and for law enforcement and first responders. These included UAVs, geospatial technologies, a wide range of sensors for early warning and intelligence gathering, video management tools, ruggedized electronic devices, wearable technologies and more.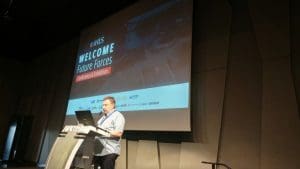 The conference narrated by Col. (Res.) Arik Davidi was opened by Col. Ariel Ben Dayan, Marom Commander-in-Chief, IDF, who presented the various challenges in building and activating power in a changing reality.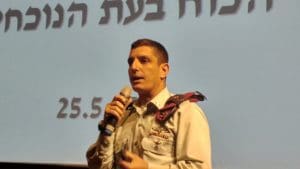 The use of UAV systems for the support of disaster management was discussed by Danny Bichman, UAV Systems Marketing Manager, IAI. He spoke about the advantages of UAS systems in supplying pre-disaster early detection and readiness, monitoring and situational awareness during the crisis and quick assessment and responders direction following the disaster, and elaborated on IAI's  operationally proven UAS solutions.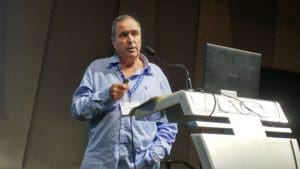 Shlomo Aharonishki, High Commissioner (Ret.) of the Israeli Police, NSP president, elaborated on the threats and challenges to civilian security, which operates under the conditions of uncertainty but also information overflow.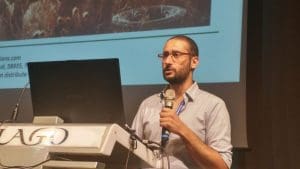 Avi Zilberman, Head of Advanced Planning Administration – HLS, IAI Elta, presented the threat detection technologies available for confronting homeland security threats. The operational concept is based on integrated cyber and intelligence systems detecting early warning indications and supplying constant monitoring, C5I centers that process the information and take decisions, and the mobile action units. 
The legal responsibility on basis of consequences of autonomous weapons use was discussed by Col. (Res.) Asher Halperin, Former Chief Military Defense Attorney.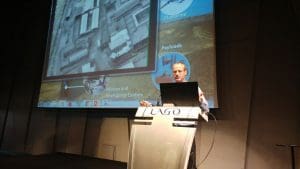 Other presenters included Boaz Zalmanovich, Former Head of Combat Doctrine Branch in the General Staff, IDF, who elaborated on the conceptual framework of the future battlefield, Nahum Liss, Senior Asst. Director – Security Division, Ben Gurion Intl. Airport, Isarel Airports Authority, who referred to challenges in airport security,  Mathew Brecher, International Business Development Manager, Cathexsis, who spoke about video management systems analytics in threat management solutions, and Asaf Picciotto, CEO of Polaris Solutions, who spoke about battlefield survivability, focusing on infantry. He elaborated on the advantages of advanced signature management tools – the deployment of camouflage and deceiving elements in order to surprise the enemy, collect intelligence and decrease casualties.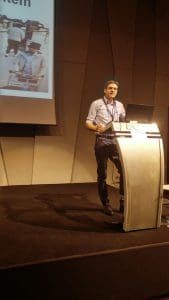 The intriguing conference and exhibition served as an opportunity for all the ecosystem members to meet, learn about cutting-edge innovation and create business networking.