This post is also available in:

עברית (Hebrew)
Big data processing and in-depth intelligent learning have penetrated into every aspect of life. Big data means the exponentially increasing amount of digital information being created by new information technologies (IT)—such as mobile Internet, cloud storage, social networking, and the "Internet of things"—and the advanced analytics used to process that data.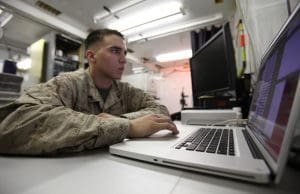 Big data technologies have already begun to revolutionize commerce and science. In defense intelligence communities, some of these technologies have been adopted for tasks, including technical collection and operational intelligence fusion, according to ndupress.ndu.edu.
Big data's greatest advantage for the intelligence field is its potential to integrate and organize information. New technologies for collecting, moving, storing, and organizing data could give all-source analysts access to vastly more information with more automation and productivity, thereby allowing them to concentrate on the hardest, highest-priority problems.
Assessment agencies now have an opportunity to incorporate new technologies in a range of defense intelligence problems, including social network analysis, weapons systems modeling, trend analysis for tactical military intelligence etc.
iHLS is organizing a Big Data Fusion Conference and Exhibition on February 13th, 2017. Among the Topics discussed at the conference: Big Data Analytics for the Intelligence Mission, big data in Law Enforcement, big data integration, big data cyber security and more.