This post is also available in:

עברית (Hebrew)
The development and manufacturing of systems for the defense and aerospace fields pose challenges that require both expertise and creativity to come up with innovative solutions. 
These challenges have been met successfully for more than four decades by Singer Instruments & Control – a leading Israeli company that specializes in the design, development, and OEM manufacturing of some of the world's most advanced systems. Its products are put to use in tanks, radar systems, F-16 and F-35 jet fighters, drones, satellites, and more.
Singer develops and manufactures gauges, engines, servo systems, robotic parts, hardware, software – providing its solutions especially for military systems, civil aviation and space, including capability proof in accordance with MIL-STD-810, DO-160, clean room assembly, and more. The company also develops and manufactures some of the world's most miniature LVDTs and most accurate tilt measurement systems.
Singer provides industries with full turnkey solutions including advanced build-to-spec services. The company is an expert in the development and manufacturing of
miniature airborne ensembles as an OEM (tier-1, tier-2) manufacturer.
Singer's ruggedized technological systems are combat-proven, and its customers include the leading companies in Israel's defense industry: Elbit Systems, RAFAEL, IAI, IMI Systems, and more.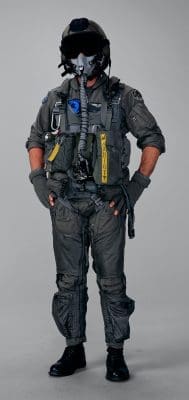 Products include:
Inclinometers for all of ELTA's ground radar systems

Four ensembles that include mechanics, electronics, power, hardware, and software for an F-35 pilot helmet

Projectile guidance steering wheels servo

Micro-miniature LVDT for various satellites and UAVs

Airborne camera gimbal

Airborne pod actuators

Display systems for Airbus A320 cockpit
The Technology
Singer designs and manufactures electro-mechanical mechanisms, ruggedized instruments, customized engines, and complex servo systems.
The company is an expert in the manufacturing of miniature servo systems, designing ensembles that can withstand 20,000g shocks, extreme high and low temperatures, etc.
Standards and Quality Control
The company is AS9100, IPC-A-610, IPC-A-620 certified.
Yuval Singer, CEO and founder, says: "Ever since I started managing the company at the age of 23, as a one-man company, the motto that directed me was that if anything is possible – we will succeed in executing it. Today, as a company with over 50 employees, we strive to continue to provide our customers with the most creative and reliable solutions, and to expand our operations."
Singer Instruments & Control is always looking to conquer new heights, finding the most advanced, customized solutions to fulfill the vision of every customer, or as its motto says: Your Vision – Our Solution.