This post is also available in:

עברית (Hebrew)
Have you ever wondered how the huge variety of components and sensors in cars, vessels and aircraft transfer data to each other despite the differences? Responding to the challenges of current complex systems, global RTI represented in Israel exclusively by the Matrix software products division offers a revolutionary software technology that enables any component to receive data from other components autonomously and in real time, within milliseconds.
RTI's innovative data centric databus enables each component to communicate seamlessly on the basis of agreed-upon structures (peer2peer) directly with the other components. 
RTI works with the world's leading companies and standardization organizations for autonomous systems to provide the highest levels of safety, security and reliability for mission-critical, DDS-based open architecture systems. 
RTI Connext DDS – RTI's software product – improves both performance and system affordability through rapid interoperability between land, sea, air and space systems.
Connext DDS is built on the popular and well-established Data Distribution Service (DDS) standard, and RTI is a world leading company developing software libraries based on this standard. 
Connectivity Use Cases
RTI Connext DDS accelerates the deployment of urban air mobility (UAM) systems, airborne systems, commercial avionics, and the integration of complex systems with special operation forces.  
With over 1,500 deployments, RTI software runs the largest power plants in North America, enables connectivity for vehicle control perception applications, coordinates combat management on US Navy ships, drives a new generation of medical robotics, controls hyperloop and flying cars, and provides 24/7 medical intelligence for hospital patients and emergency victims.
High-level connectivity is the core ingredient necessary to capture and process the data and to address the many complexities of the systems. A layered databus architecture provides standardized communication
The automotive industry has demonstrated a growing demand for this technology during recent years, especially in the autonomous vehicle (AV) field.
A system for autonomous vehicles must be able to do three main things: sense the environment through its sensor package (lidar, radar and other sensors), process data about that environment, and then act on that information within the environment. But the amount of data being generated and the speed at which it needs to be processed can quickly become overwhelming. In order to achieve high-level connectivity, the layered databus concept allows developers to use the same standard across the ecosystem; it also lets them set different conditions and different rules for how that data is managed for different parts of the system — all of which allows for a standardized way to communicate between different systems without having to add new protocols and gateways or other unnecessary failures. 
In the Israeli defense sector, the DDS Standard has been providing connectivity to vessels and systems of  the Israeli Navy and Air Force for several years. Ground projects have also been based on it recently.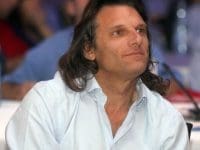 Ari Rosenbaum, Senior IOT Software Solutions at Matrix, asserts that "the defense industries have realized the virtues of standardization in simplifying data transfer. One of the leading projects based on the technology is the IDF's future autonomous combat vehicle, the Carmel Project, designed to minimize the number of soldiers involved in a mission and increase protection."
RTI's customers include world leading companies, such as Airbus Flying Taxi, Baidu, Audi, Aptiv, VW, Xpeng, Voyage, to name a few. RTI's software powers the SPY radar and combat management system for Aegis. Raytheon uses it to control the new Zumwalt DDG 1000 destroyer. RTI's software is applied by General Atomics Advanced Cockpit Ground Control Stations which deliver real-time data acquisition, analysis and response for unmanned aircraft systems, etc.   
Indeed, RTI Connext DDS revolutionizes a wide range of smart industries, enabling hundreds of applications and hundreds of thousands of software components to securely share information in real-time and work as one integrated system.
Looking ahead, Rosenbaum assesses that "within the next two years, the information world will be based more and more on the DDS standard, exactly as the IT world is based on databases." In fact, he said, "there will be no application without the DDS standard. The DataBus and the data centricity concept will become the de facto future data transfer and standard on real-time, especially in systems requiring determinism. The realm of critical autonomous systems is being built right now, and we are witnessing tremendous shifts thanks to the data centric DataBUS concept."