This post is also available in:

עברית (Hebrew)
By Arie Egozi
In certain missions, the speed of a UAV IS essential. The Israeli Aerospace                                                                                                                       Industries (IAI) is in the middle of a development effort to increase the speed of some of its UAVs that perform maritime missions. As the Israeli navy, like other navies, constantly transfers these missions from manned aircraft to unmanned aerial vehicles, the need for higher speed becomes crucial.
"When a UAV is on a maritime patrol mission, speed is essential. Something suspicious is detected some distance from the shore or from a crucial installation and you want to be able to investigate it as soon as possible, at least in the speed offered by manned maritime mission aircraft," said Avi Bleser, VP Marketing & Sales of IAI military aircraft group.
"We are developing ways of increasing the speed of UAVs used for maritime missions."
Several years ago, the Israeli Air Force (IAF) decided to phase out its B-200 maritime patrol aircraft that have been operated jointly with the navy. The move followed a decision to transfer all the missions of this platform to the Heron 1 and Heron TP UAVs.
The B-200 squadron was the busiest in the IAF.
Based on the strategic capabilities of the Heron TP, the IAF commander recently decided to multiply the number of UAVs that the squadron operates.
The increase in the number of IAI's Heron TP UAVs is part of the IAF's UAV master plan meant to build the Force's UAV arsenal in the coming 15 years.
To perform the missions of the manned reconnaissance aircraft, the Heron TP is being equipped with new sensors and new communication systems. Speed is crucial in these missions.
UAVs are currently operating more than 50% of the total flight hours performed by the IAF and this number is going to increase as new capabilities are added to currently operated systems. New UAVs are now in the development phases and will enter service in the coming years.
The max speed of the Heron 1 is app. 120 Kts, the maximum speed of the Heron TP is app. 200 Kts and the max speed of 490 Kts is achieved by the P-8 maritime patrol aircraft based on a Boeing 737.
"In order to cover a huge section of sea, the UAV equipped with the maritime patrol sensors must have more speed."
IAI is in the midst of the speed increase effort but no details are yet available. The speed increase will involve mainly two factors – using engines with higher thrust and decreasing the UAV drag. These are no minor changes in two very mature UAVs, but the efforts are on.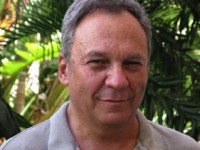 Arie Egozi, iHLS Editor-in-Chief