This post is also available in:

עברית (Hebrew)
Last weekend, Iran publicized its decision to start mass-producing a new fighter aircraft. This will be the fourth or fifth version of the aircraft, which is copied from the old F-5 fighter aircraft made by the U.S., no longer used by most of the world.
The aircraft, known as "Kowsar" was first displayed last August. Public media televised the ceremony in which the jet was revealed, and according to the Iranians "it is locally made and can bomb targets."
President Hassan Rouhani attended the event, and in a televised speech stated that Iran must develop its military power in order to prevent other countries from taking over its land and resources. During the ceremony on Tehran, which was broadcasted live, the jet took off.   
The Iranians are known for an entire industry based on reverse engineering, meaning copying the external shape (at least) of existing systems.
The Iranian Air Force is comprised of dozens of aircraft, mostly produced in Russia or old American jets. The capabilities of the new jet are still unknown. Experts estimate that this is another model based off the extremely old F-5, which used to serve the Iranians many years ago.
The Iranians already revealed several models of the aircraft in the past, which proves that reverse engineering is their method as opposed to new engineering.
In the past, Iran revealed several different self-produced aircraft, some of which are based on Russian or old American structures which were delivered to Iran in the days of the Shah, before the Islamic Revolution. Five years ago Iran revealed a self-produced fighter jet known as Qaher-313, yet experts doubted its capabilities.
Additionally, Iran has been specializing in the duplication of old UAVs, among which was the American RQ-170 UAV, which Iran was able to land likely by seizing control over its guiding system.
However, the UAV model which Iran made after this accomplishment is similar in shape to the American UAV. Again, experts doubt its capabilities.
In the past, Iran received technical support from North Korea but its accomplishments in the field of advanced weapon system development are extremely limited.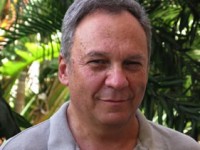 Arie Egozi, iHLS Editor-in-Chief