This post is also available in:

עברית (Hebrew)
By Arie Egozi
Israel has been concerned that the rapprochement between Russia and India regarding weapon systems might decrease the extent of Indian arms purchases in Israel.
It is well known that during recent years, Israel has been supplying India with advanced weapon systems in a wide range of fields. These included the Sea-to-Sea Barak 8 missile developed by Israel's IAI in cooperation with the Indian Defense Ministry.
It seems that Russia, which has been developing its defense industry in recently, is trying to penetrate into the large Indian market, which is planning a huge purchase of weapons systems in the next few years.
This development has been raising concern in Israel. "The Russians are entering massively into the Indian market. In the meantime, they are supplying them with air defense systems, but it will not stop there," a senior official in the Israeli defense system told iHLS.
India and Russia have formally signed the $5.43 billion deal for the procurement of five S-400 Triumf missile defense system.
The Indian Cabinet Committee on Security (CCS) headed by the Prime Minister, Narendra Modi had given a go ahead for the deal last month, according to defenseworld.net.
India was not deterred to buy S-400 from Moscow by the US Countering America's Adversaries through Sanctions Act or CAATSA legislation, which deals primarily with countries having "significant transactions" with Russia, North Korea or Iran. Upgrades in arms systems "including the S-400 air and missile defense system" would be a particular focus for CAATSA, a US State Department spokesperson was quoted as saying by PTI.
The first complex is to be delivered to the place of service in India within 24 months after the conclusion of the contract.
Modi and Putin also discussed the $ 2.2 billion deal for four new frigates at the top level but will sign the formal contract at a later date.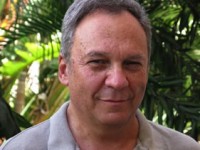 Arie Egozi, iHLS Editor-in-Chief