This post is also available in:

עברית (Hebrew)
The IDF's GOC Army Headquarters forces have been recently enhanced by technological innovation. The move is designed to make the ground forces technologically updated and prepared to confront the changing challenges and cope with any future operational scenario.
The recent innovations were deployed at all the ground forces, here are the major ones, according to IDF Spokesperson:
Armored Corps: The Barak tank, the upgraded version of the Merkava IV tank, is equipped with touch screens for an intuitive operation, a helmet that supplies the commander with the ability to see the surroundings of the tank without sticking his head out in a way that can endanger him. This version also includes upgraded sights and an advanced defense system.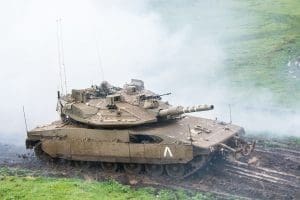 Artillery Corps: The new cannon is fully automated, and its fire production and range were significantly enhanced. In addition, the new canon will bring about a considerable economic reduction, both in operation and maintenance as well as in manpower.  
Combat Intelligence Collection Corps and Border Security Array: A new drone for indoor use is designed mainly for the 3D mapping of the area features in order to receive an accurate 3D illustration image of the various threats in a specific zone, thus enhancing the capabilities of the operating forces.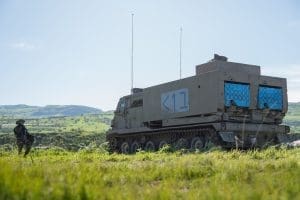 Infantry: The 'Tzrihon', a medium-sized unmanned turret, has been exposed. IDF's new APC Namer has been equipped with a 30mm cannon barrel. The new Namer is currently operated for the first time.