This post is also available in:

עברית (Hebrew)
By Arie Egozi
Israel is accelerating the development and deployment of systems that can protect the country's gas pumping rigs in the Mediterranean. This comes after the Hezbollah terror organization has repeatedly threatened to attack Israel's offshore gas pumping rigs.
One of the systems that will take part in the mission of protecting these critical installations is the Rafael C-Dome interceptor. The plan is to deploy C-Dome launchers on the SAAR-6 corvettes currently being built in Germany.
The C-Dome Naval Defense System is based on the Iron Dome and designed to effectively protect combat vessels against a large set of modern threats. C-Dome handles saturation attacks by engaging multiple targets simultaneously.
Its reaction time, according to Rafael, is very short and enables automatic and semi-automatic engagements.
C-Dome's components include a multi-round launcher assembly loaded with vertically-launched canistered interceptors. The launcher is installed under the ship's deck. C-Dome utilizes the ship's own surveillance radar and does not require a dedicated Fire Control Radar.
Weapon System Command and Control is seamlessly integrated with the ship's combat management system, facilitating system operation.
Rafael emphasizes that C-Dome uses the combat-proven Iron Dome interceptor that has already achieved more than 1600 successful intercepts.
According to Rafael, the Interceptors are maintenance-free, and are stored in a sea-proof canister. Up to eight interceptors can be loaded into a modular Vertical Launcher Unit.
Rafael says that the C-Dome interceptor is extremely agile and with a high rate-of-turn, enabling the interception of even the most maneuverable targets.
The C-Dome system is equipped with an active radar and that ensures a high kill rate like the one achieved by the Iron Dome system.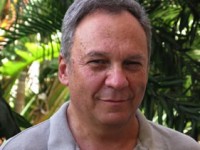 Arie Egozi, iHLS Editor-in-Chief