This post is also available in:

עברית (Hebrew)
The leading conference and exhibition in the field of unmanned systems and robotics, AUS&R, has been gaining more momentum in the world and in Israel. More delegations from the US and Brazil have recently confirmed their participation in the event.
Among the participants will be a Brazilian delegation which expertizes in the development and marketing of innovative technologies in such fields as aeronautics, software, electronics, hardware and networks, IT, telecommunications and more.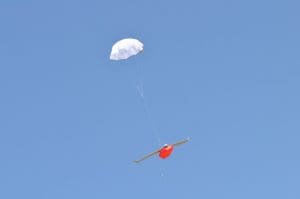 Manta Air is one of the interesting companies taking part at this year's AUS&R. The company expertizes in the design and manufacture of parachute systems of innovative recovery systems for UAS and drones. The company has been working closely with partners from the world's leading aerospace and UAS companies, and its products meet the highest military grade standards. The advanced technology in the parachute manufacturing and the special and sometimes unique materials and components enable the parachutes to be part of the unmanned aerial systems.
You will be able to see more systems supporting the autonomous vehicle technologies, alongside the actual autonomous vehicles at the exhibition and live demonstrations of AUS&R 2017, the fifth unmanned systems airshow – the conference, exhibition and the land, air and naval unmanned systems demonstrations.
The event, organized by iHLS, will take place on September 18th, 2017 at the Lago Conference Center in Rishon LeZion.
Booth/sponsorship: Keren Kalderon  kerenk@i-HLS.com   +972-52-3653165