This post is also available in:

עברית (Hebrew)
The autonomous car revolution taking place right now increases the need to secure these vehicles from any jamming and spoofing of the autonomous navigation. GPSdome, a startup participating in the iHLS Security Accelerator developed an innovative solution that supplies protection from the jamming of GPS location data.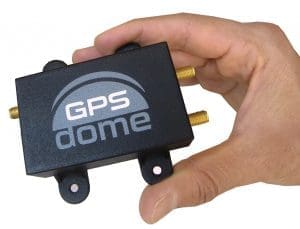 Recently, GPSdome received a purchase order from a leading provider of autonomous car Advanced Driver Assistance System (ADAS) for GPSdome units to be integrated into its ADAS platform for field tests. The purchase order followed successful field tests where GPSdome provided GPS protection for operating the ADAS platform under GPS jamming and spoofing conditions.
Major vehicle industries have expressed interest in the product, and the company operates also vis a vis the drone and UAV industry.
So far, GPSdome raised $1 million from the company's entrepreneurs and the Israel Innovation Authority and is currently initiating a first round of $3 million.
"GPSdome is the only commercially available product today ready for autonomous car field tests, which provides a GPS protection from jamming and spoofing", said Ehud Sharar, GPSdome's Chairman. "The amazing minimal SWaP (size, weight and power) and affordable price make GPSdome ideal for autonomous vehicles."
"Our product roadmap supports the autonomous car industry's requirements", said Omer Sharar, GPSdome's CEO. "We have recently received a substantial government grant from the Israel Innovation Authority to promote additional performance breakthrough as well as further miniaturization and cost reduction. Combined with the experience that we are gaining in autonomous car field tests, we are making all efforts to be ready with the perfect product for the car industry once the autonomous car reaches the commercial phase".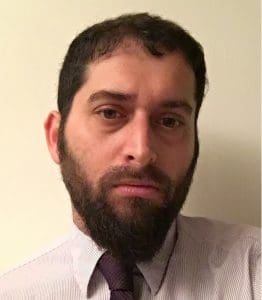 GPSdome developed a cyber protection solution against jamming and spoofing for GPS-based systems, such as autonomous vehicles and UAVs. Its competitive advantage is its affordable price comparing to existing solutions that were developed for military and civilian applications.
The company's development team includes electronic warfare (EW) engineers who previously worked for the defense industries, and have developed the GPSdome based on advanced military technologies.