This post is also available in:

עברית (Hebrew)
By Arie Egozi
Iran is increasing its efforts to develop longer-range cruise missiles with a larger warhead.
Israel has identified the growing threat and is working on a solution, by upgrading existing detection and intercept systems.
Iran's Defense Minister, Brigadier-General Amir Hatami, said on March 26 Iran has upgraded all its cruise missiles and is planning to increase the explosive power of their warheads, speed and maneuverability.
According to a report by Iran's DEFA Press which covers military news, Brigadier-General Hatami said in the current Iranian year (which started on March 21), cruise missiles will become more responsive and capable of being deployed while on the move. Iranian-made air-launched cruise missiles are being worked on and may be unveiled during the current year, he was quoted as saying.
He referred to Bavar-373, an Iranian long-range road-mobile surface-to-air missile system, and Khordad 15, a surface-to-air missile system as "turning points" in Iran's missile capabilities. The Khordad 15 system was unveiled to the public on 9 June 2019 by Hatami in Tehran, Iran. The system was developed by the Iran Aviation Industries Organization.
Hatami also said all the missiles that Iran now produces are guided and promised several new models of HESA Kowsar, also known as Kosar jet which is based on the American Northrop F-5. The Iranian Defense Minister, however, has insisted that Kowsar aircraft are completely home-grown. According to Iranian authorities, the aircraft is equipped with new fourth-generation avionics in combination with an advanced fire control system.
Iran is still using 48 F-5 aircraft purchased more than 40 years ago by the government of the Shah of Iran from the United States.
The Iranian air force exists only on paper and the longer-range cruise missiles are meant to be some sort of alternative.
Cruise missiles have a nap of earth (NOE) trajectory which makes their detection very complicated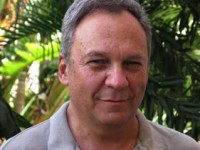 Arie Egozi, iHLS Editor-in-Chief