VPN is a virtual private network that provides freedom and security of work on the web. The main functions of a VPN are to hide the identity and location of a user, to protect the data transmitted and received, and to provide free access to useful sites, online stores, and services. Therefore, the VPN review should be done to find the best VPNs. In this article, we will consider the basic myths about using the VPN service and why this service is necessary for every active user of the modern Internet.
1. A typical Internet user does not need to use a VPN
Indeed, most users think so until they face the restrictions on the web. With the help of a VPN, you can easily bypass these restrictions and be able to:
Visit all sites that are blocked in your country, including torrent trackers.

Visit sites and services that are located abroad and are not accessible to residents of other countries.

Make purchases of high-quality goods at low prices in foreign online stores that are not available in your country.
2. VPN is difficult to use
With the development of technology, working with VPN has become as simple and understandable for any user on the Internet as possible. A lot of instructions for training have been developed, which explain the necessary information. For example, some services help their customers to learn the digital world by providing detailed instructions for ordering, installing, and using the service. In addition, high-quality VPN services have technical support that is always in touch and ready to provide any advice and assistance in working with the service.
3. VPN is needed only for dishonest Internet users
The modern Internet is quite dangerous because fraudsters or hackers may steal your data for the purpose of extortion, financial transactions, and so on. However, the use of a VPN allows you to protect all data transmitted and received on the Internet securely. In this case, you get guaranteed security of payments, official, and other information that should not fall into the hands of intruders. VPN does an excellent job with this task and protects your personal information.
4. All VPN services collect data from their users
Indeed, there were such stories with VPN services. However, this happened because these services were free, and they somehow had to earn. Therefore, if you decide to use a VPN, then choose only a paid service. Moreover, you should read reviews about it because the reputation of the service plays a significant role.
5. VPN service is very expensive
It all depends on the tariff you choose and the purposes for which this service is purchased. For example, the minimum tariff plan costs only $0.50 per month, and this is 50GB of traffic per month, which will be quite enough to protect yourself. The maximum rate for $9 provides more opportunities, but you will need it for more professional use on the Internet. It should be noted that you can buy a VPN just in a couple of clicks. 
About the author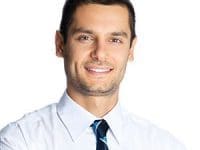 Dainan Gilmore is an enthusiastic expert in cybersecurity and works as a Cryptanalyst for the Bestvpnrating.com.