This post is also available in:

עברית (Hebrew)
One of the intriguing unmanned weapon systems is the DOGO robot, that will be showcased at the AUS&R conference and exhibition on October 15, 2018. The ultra-light hand-held robot by General Robotics is designed for anti-terror warfare. The robot equipped with a weapon is capable of accessing dangerous regions and supplying video of the environment to the remote forces that stay secure.
The DOGO's applications include anti-terror, hostage rescue, close quarter combat, fatal funnel clearance, urban warfare, tunnels and underground warfare, ISR and target detection. It can be sent to get shot and to provide cover fire.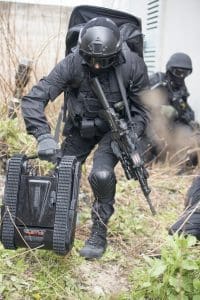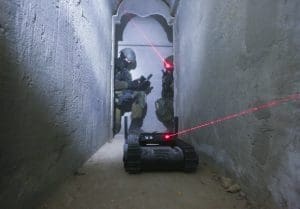 The robot weighs only 10 kg. It is compatible with small pistols and equipped with 2-way audio for negotiations, a stair climbing mechanism and secure wireless communication. 8 video camera supply day and night situational awareness. 
It is also applied in non-lethal modules.
The company develops and manufactures advanced robotic systems for the defense and HLS markets, designed to meet the operational needs of anti-terror units, special operations, SWAT, infantry, law enforcement and first responders. The systems provide real-time situational awareness 360 degrees.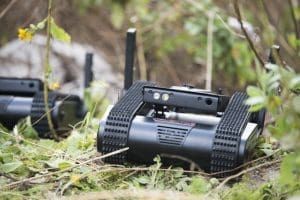 Another development of the company is the Pitbull, an Ultra Light Remote Weapon System (ULRWS) for manned and unmanned platforms.
AUS&R – Click here for all the details
Presentation / Booth / Sponsorship: Matan +972-54-8097456  [email protected]  [email protected]