This post is also available in:

עברית (Hebrew)
Drone detection and drone mitigation remain embryonic industries that have developed very recently on the back of growing use of drones. A counter drone technology provider has recently set a world record with the largest sale of anti-drone equipment in history. DroneShield has secured an order for 70 units of its DroneGun tactical jammer by an as-yet-unnamed "major Middle Eastern country allied with Western governments".
Based in Sydney and Virginia, DroneShield expertizes in drone detection and disruption technology.
The order is worth $3.2 million and was secured through local distributor Zariba Security, an Ottawa-based company. The sale represents the largest order for tactical drone mitigation equipment of this kind in the history of the industry, according to DroneShield.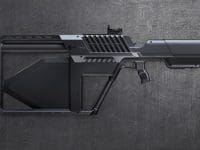 Although the deal has been formally agreed, it must still be approved by US regulators overseeing defense exports. The company says it expects to receive approval in the next two months. There is still a chance of the deal being scrapped if the US decides it is against its national interest.
As drones have become more widely adopted, their use has led to increasing amounts of problematic consequences for various parties, both in conflict zones around the world and in civilian areas such as airports and major transportation hubs.
Several groups in the Middle-East have turned to drones as an effective means to counter the United States and her allies such as the UK and Israel.
DroneShield's order comes against the backdrop of significantly intensified nefarious drone activity in the Middle East, including dozens of drone attacks in this year alone.
Both Israel and the United Arab Emirates (UAE) are both reportedly detecting increasing amounts of drones which both countries are attributing to Iran, according to smallcaps.com.au. Saudi Arabia is encountering drone activity aimed at detecting activities at several of its royal palaces. In Yemen, Houthi loyalists have turned to drones to disrupt activity at Saudi oil comapny Aramco's numerous facilities in the country.