This post is also available in:

עברית (Hebrew)
Angola is the customer for four Super Dvora Mk 3 patrol boats ordered from Israel Aerospace Industries (IAI) in 2015. At the time the deal was announced, IAI only said the vessels were going to an undisclosed African country and that they would be delivered in 2016, according to defenceweb.co.za.
According to Angola's official government gazette published on 1 March this year, budget information has revealed that the country is spending $4.3 million on equipment for its Dvora vessels, including radars.
The Super Dvora Mk 3, manufactured at IAI's RAMTA division in Be'er Sheva, is currently in service with several navies worldwide. The type has an overall length of 27 meters, a top speed in excess of 40 knots, and displaces approximately 50 tonnes. It has a range of over 1 000 nautical miles at 10 knots.
The type can be armed with 20, 23, 25 or 30 mm cannons, 7.62 or 12.7 mm machineguns and 40 mm grenade launchers. These can be mounted on automatic turrets or manually aimed. Missiles can also be fitted. Accommodation provides for 12 crewmembers.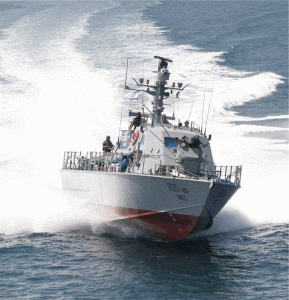 The Super Dvora MK 3 can be propelled by articulating surface drives (ASD) or waterjets. The ASD system enables operation in extremely shallow water. The ASD system is also highly maneuvrable.
Angola's most recent budget also makes provision for the acquisition of six transport helicopters for $52 million and budgets $9.5 million for maritime patrol vessels. According to the Stockholm International Peace Research Institute's Arms Transfers database, in 2016 Angola ordered several patrol vessels from France as part of a 495 million euro deal, but not much is known about this deal. In 2016 Angola ordered two fast patrol craft from Whitehead Sistemi Subacquei for around 7 million euros.