This post is also available in:

עברית (Hebrew)
This was an anticipated development. Advanced air forces are interested in operating more and more missions with unmanned systems in the air, ground and sea arenas. Armed UASs are already operative in several air forces. The US Air Force has been using them mainly in the war against terrorist targets around the world. But it was clear that the next stage is on its way: Various types of UASs operating air-to-air missions. It is not a simple task, but thanks to the advancement in certain technologies, mainly artificial intelligence and very precise sensors, this mission now seems possible.
And here is the proof that the process has been started: For the first time, the US Air Force is looking to equip its MQ-9 Reaper UASs, manufactured by General Atomics, with an air-to-air missile (AAM) capability for the first time. The Air Force Life Cycle Management Center (AFLCMC) Medium Altitude UAS Division disclosed that it intended to award the original equipment manufacturer (OEM) a sole-source contract for the development of MQ-9 Reaper Air-to-Air Missile (RAAM) Aviation Simulation (AVSIM) as the first step in the process of fielding such a capability.
While such an enhancement would be a first for the Reaper, the USAF has fitted short-range AAMs to UAVs previously.
The Reaper can currently carry up to 16 Lockheed Martin AGM-114P Hellfire missiles. It has also been cleared for the carriage of two GBU-12 Paveway II laser-guided bombs and the GBU-38 500 lb variant of the Joint Direct Attack Munition (JDAM), and for mixed loads of these weapons.
To date, the Reaper has been employed for intelligence, surveillance, and reconnaissance (ISR) and strike missions only, and the inclusion of air-to-air combat in its mission set would represent a significant expansion of its capabilities, according to uasvision.com.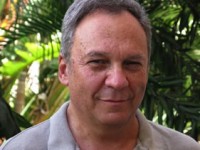 Arie Egozi, iHLS Editor-in-Chief