This post is also available in:

עברית (Hebrew)
Digi-City, based on Tel-Aviv's Digi-Tel, combines the latest IT technology with advanced operational procedures to transform municipalities into the smart city model, intelligently active cities that are one-step ahead in resident's engagement.
The digital smart city program basing on the Tel-Aviv model was launched for the first time in India. It was applied at the 2.3-million citizen city of Thane, near Mumbai.
Within this framework, a new digital array was established to enable direct and focused communication with the city residents. The program deals with the improvement of the municipality services, supplying focused personalized information to the residents and the establishment of a consumer club which incorporates traders and residents.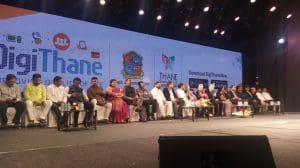 The implementation of the program was led by a cooperation between the Israeli company TSG, a local Indian company and the Municipality of Tel-Aviv.
According to TSG announcement, the program was recently launched in a ceremony attended by ministers from the Maharashtra Government in India and the mayors of Tel-Aviv and Thane.