This post is also available in:

עברית (Hebrew)
On September 18th, 2017, iHLS will host its largest event for the 5th time, the Autonomous Vehicle and Unmanned System Salon, AUSַ&R.
One of the domains that stands out the most in recent tech developments is autonomy. The idea is creating autonomous systems for dual markets (civilian and law enforcement\military), unmanned ground, air and surface vehicles and different applications for machine learning and artificial intelligence. Anyone interested in finding out where the technological world is heading will be able to come and see these innovations, that might take a few years before getting to the mainstream industry.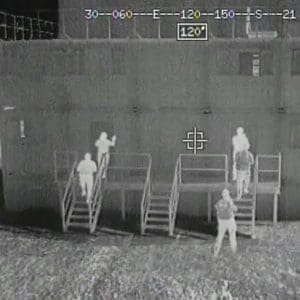 Leading companies will demonstrate their new technologies and their abilities in live demonstrations which will also show the applications for the new devices. In addition, some of the brightest minds and famous names will come to present and demonstrate. "Iron Dome" developer and head of MAFAT, Brig. General (Res.) Danny Gold and Marketing Director for Mobileye, Lior Sethon.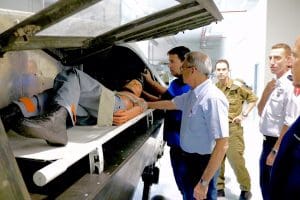 Once you realize what the scope of the event is, and the presence of many top-level officials, it's obvious why a growing number of countries are sending delegations in order to be updated on all the innovations that are supposed to reach the defense market and the business world. Among these are South Korea, India and the US.
About iHLS:
Today, everyone knows that established industries and CEOs are looking for startup ideas. The business world has shifted its weight to technological developments in brand new fields, this explains the recent trend reflected in more and more funds being invested in homeland security and civilian technology.
One of the problems these companies face is finding these ideas while they're still in their developing phase and then they can participate in an attractive price and see results within months.
Seeing as new problems require new solutions – iHLS, which has many fields of action, is running the first Security Accelerator in the world. The startups participating in the Accelerator promote their products while receiving exposure at iHLS' events where they can meet investors and potential customers and create partnerships in different domains with political, military, police and other types of delegations from all over the world.
iHLS displays the newest technologies from the hottest domains in these conferences and exhibitions. Thus it's no surprise that a rising number of foreign high-rank military officers, international press, venture capital CEOs and large tech firm managers are all present at these events, a couple of months later you hear about the deals.
Booth/sponsorship: Keren Kalderon  [email protected]i-HLS.com   +972-52-3653165