This post is also available in:

עברית (Hebrew)
Israel Aerospace Industries (IAI) will supply LRSAM air & missile defense systems for four ships of the Indian navy, in an additional $630 million contract. The contract will be carried out, for the first time, with Indian government company Bharat Electronics Ltd. (BEL), which serves as the main contractor in the project as part of India's "Make in India" policy. Prior to signing the contract, the System was successfully tested last week in India as part of operational interception trial aboard India's navy ship, demonstrating again the System's operational capabilities in a representative scenario with genuine target.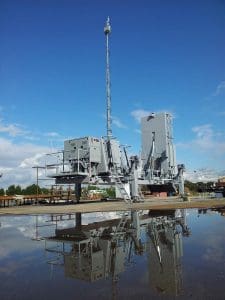 The trial scenario started with the launch and engagement of the target. The MFSTAR radar aboard the Indian naval ship has identified the airborne threat and has tracked it over its flying course. The data was sent to the command center of the weapon system which launched the intercepting missile into orbit. Having been successfully launched, the missile has navigated itself to the target. During its flight, it engaged the target, aligned its course, hit it and destroyed it. All components of the weapon system have successfully met the goals set to them.
LRSAM is an advanced air and missile defense system, a unique joint development by IAI and India's Defense Research and Development Organization (DRDO) in collaboration with IAI subsidiary ELTA, RAFAEL, various Indian companies including BEL, L&T, BDL and other private Indian companies.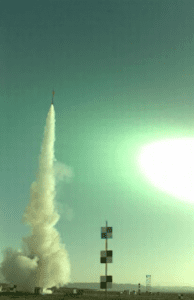 The system comprises several key state-of-the-art elements, advanced phased-array radar (MFSTAR), command and control system, launchers and missiles with advanced RF seekers. The system provides the ultimate protection against a variety of aerial, naval and airborne threats and is operational with the Indian Air Force, Indian Navy and Israel Defense Forces and in the near future with Indian Army.
According to IAI announcement, this unique project reflects the close collaboration between India's DRDO, IAI and the defence forces of both countries.