This post is also available in:

עברית (Hebrew)
Israel Aerospace Industries (IAI) has been awarded contracts in India totaling almost $2.0 billion. In a mega-contract worth over $1.6 billion, considered to be the largest defense contract in Israel's Defense Industries' history, IAI will provide advanced MRSAM air & missile defense systems to the Indian Army.
The company will also supply additional LRSAM air & missile defense systems for the first build in India Indian aircraft carrier.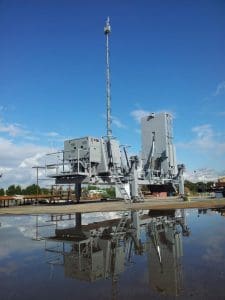 According to IAI announcement, MRSAM is an advanced groundbreaking air and missile defense system that provides the ultimate protection against a variety of aerial threats. In its existing version, MRSAM is operational with the Indian Air Force, Indian Navy and Israel Defense Forces. The system includes an advanced phased-array radar, command and control, mobile launchers and missiles with advanced RF seekers. MRSAM was developed jointly for the Indian Army by IAI and India's Defense Research and Development Organization (DRDO) in collaboration with RAFAEL and IAI/Elta, and worked with various Indian companies including BEL, L&T, BDL and other private vendors.
"Over the past 25 years, IAI has worked with the Indian defense industries and armed forces in many areas as part of our strategic partnership. The current contracts represent an enormous expression of confidence by the Government of India in IAI's capabilities and advanced technologies which are being developed with our local partners as part of the Indian Government's 'Make in India' policy", said Joseph Weiss, IAI's President and CEO. He added that this is a "flagship project after a long and joint development process."