This post is also available in:

עברית (Hebrew)
iHLS presented its unique security accelerator to a senior delegation from Brazil on a visit to the Israeli Export Institute. The senators delegation from Brazil has been visiting Israel in order to get a closer look at the country and learn more about Israel's complex reality vis a vis its neighbours.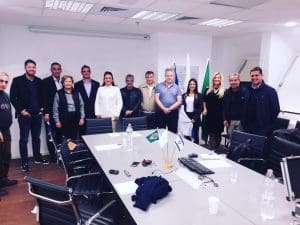 The delegation, which included leading figures invited by the American Jewish Committee (AJC), attended the presentation by Keren Kalderon, iHLS Marketing and Sales Manager, about the various activities of the company, mainly about the iHLS security accelerator. The accelerator participants have developed revolutionary technologies in various aspects of homeland security, including the calibration of weapons with only one bullet, an innovative simulation technology, advanced UAV technologies, a secure platform for smartphones, a face recognition technology, and more.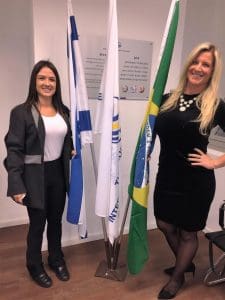 The presentation, which was accepted with enthusiasm by the delegation, emphasized the special role of the security startups within the high-tech ecosystem in Israel, "the startup nation".
Following the presentation, Keren Kalderon was invited to present iHLS also to senators in Brasilia, the Brazilian capital, by Senator Bruna Furlan, who served, among her other roles, as the Vice President of the International Relations and Homeland Security Committee CREDN in Brazil.
Other delegation members included Ricardo Berkiensztat, the Head of the Sao Paulo Jewish Community, and Fernando Lottenberg, who was Head of the Legal Department of the Federation and Industries Center of the State of Sao Paulo.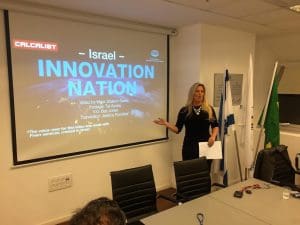 The meeting with the delegation from Brazil has been part of the widening international activities of iHLS at the global homeland security entrepreneurship ecosystem.
Main photo: Andre Nehmad