This post is also available in:

עברית (Hebrew)
The prestigious startup stage is back on March 29th!
The Startup Festival and Startup Live Competition is the leading annual event at the ecosystem of entrepreneurship and startups in Israel. Dozens of startups carefully selected from Israel's leading accelerators will present their innovations at the event.
iHLS media and conference company is hosting the unique Startup Live technological festival, which offers startups from Israel and abroad a genuine opportunity to showcase and expose their ideas and connect to entrepreneurs, investors and industry leaders.
Conference and Exhibition
Many industry leaders from Israel and the world, investors, entrepreneurs, media channels and professional bloggers will participate at the Startup Festival and Startup Live Competition, which will take place on March 29th at the Lago event venue, in order to learn about new ideas and help startups make their next step on the way to success.
Last year, some 2,000 people participated at the Festival during the day.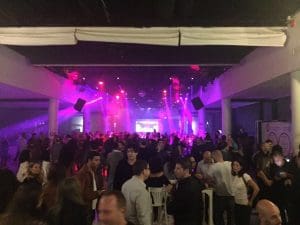 Keynote lectures by leading experts will be held during the morning.
The startups will deliver their pitches at the main stage.
10 startups will be selected to the Startup Live Competition later in the day.
Startups in the following fields are invited to fill their startup profile: Smart transportation, fintech and blockchain, fashion tech, homeland security, AR/VR and wearable tech, mobile, IoT, agri tech and food tech, drones and robotics, big data.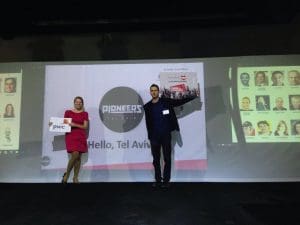 During the day, "speed dating" between entrepreneurs and potential investors will take place, as well as professional consulting and guidance from experienced figures, and round tables connecting entrepreneurs, VCs, and industry leaders.
The event will be accompanied by a spectacular exhibition – an accelerator and startup avenue of some 100 presenters.
Competition
At the final startup competition, which will take place after lunch, the winner will be receive two flight tickets and entrance to the annual exclusive Pioneers Festival in Vienna which, as well as the possibility to take part in a European incubation program which offers exposure to the thriving European market.

The first place at the Vienna Pioneers Festival will be awarded EURO 100,000.
Party
At the end of the stimulating day, the ecosystem members will all enjoy a fascinating evening party.
Display area/sponsorship:  [email protected]     +972-52-3653165