This post is also available in:

עברית (Hebrew)
The development of autonomous systems, be it a light drone or a tank platform, requires time and heavy budget resources. When developing off-road autonomous vehicles, the challenge is even greater, as the vehicles' capabilities must be tested and demonstrated in various terrain settings and a wide range of scenarios. 
An innovative Israeli company is offering next-generation software technology for the modeling and 3D simulation of autonomous systems, minimizing field testing and increasing productivity. 
Mckit Systems Ltd., a subsidiary of Malam Team, has been a 25-year leader in product lifecycle management (PLM) software solutions, application, and integration – from the concept stage to the product's end of lifecycle stage, including information management, process management, and analytics.
Mckit's groundbreaking solutions enable the optimization of real-time information management and sharing, accessibility, and availability of critical information regarding complex engineering processes while preserving full synergy among employees, suppliers, subcontractors, and business partners.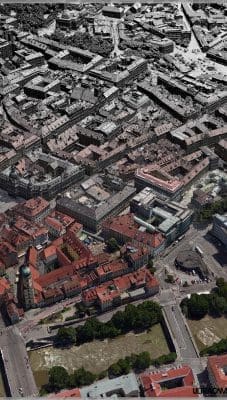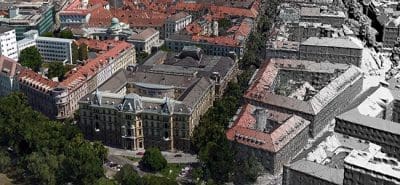 Mckit provides unprecedented simulation capabilities for the development of autonomous systems through its cutting-edge products:
4DV-SIM by 4D-VIRTUALIZ
Advanced, innovative software for real-time simulations and testing.
The platform is suitable for autonomous and remotely operated vehicles, robots, aircraft, and drones.
The platform provides a full 3D simulation, integrated with the graphic visualization of operations and measurement results. It provides a simulation of the situational awareness streamed by the system's sensors.
This unique platform is suitable for challenging off-road terrain as well as for the urban environment. It creates a digital twin of the vehicle/robot, its environment, and the sensors aboard, enabling the testing of various scenarios, providing the envelope for operations and capabilities, in accordance with the changing terrain conditions.
The platform enables the development, testing, verification, and validation of algorithms, offering also hardware-in-the-loop simulations.
An identical algorithm is used both in simulation and actual physical systems, enabling a simple, agile shift between the virtual and the physical models.
ContextCapture by Bentley System
This solution developed by Bentley Systems documents the actual situation through an accurate, 3D model using images from one or several systems (aircraft, drones, manual cameras, smartphones, laser scan.
Bentley's advanced technology provides reality modeling capabilities for a wide variety of projects.
International Leadership
Thanks to its vast experience and proven capabilities, Mckit has become an international expert in complex and multi-user project implementation in many sectors: high-tech, aviation, defense industries, engineering, electronics, communications, and the academic sphere.
Among Mckit's customers are leading companies, such as IAI, ELTA, Israel Ministry of Defense, the IDF, Elbit Systems, RAFAEL, RMMV, Crane Aerospace, ECI, Israel Electric Corp., Ormat, Plasan Sasa, Keter, Nova, and more.
According to Mr. Zeev Kroizman, Mckit's Chairman, "Mckit Systems leads off-road autonomy thanks to 4D-VIRTUALIZ platform which enables the developers of autonomous vehicles to create as many autonomous scenarios as possible, and the result is an autonomous vehicle well suited to terrain conditions. Mr. Kroizman, responsible for the business development of groundbreaking technologies in the company, adds: "In addition to the development process, Mckit offers Bentley's software for modeling a 3D environment by drone and mobile camera images, which provides a comprehensive system for the development of autonomous systems, such as vehicles, tanks, drones, robots, etc."
Undoubtedly, Mckit's leadership and pioneering role in this advanced technological field open up a whole new world for autonomous systems developers, cutting both expenses and time of development.