This post is also available in:

עברית (Hebrew)
By Arie Egozi
The Iranian activity in Iraq is a common concern to the U.S and Israel. The U.S attack on Iranian targets in Iraq on Sunday is combined with the Israeli major effort to stop the flow of Iranian weapons through Iraq on their way to Lebanon, using Iraq as a launch site for Iranian-made ballistic missiles.
Iran is controlling large parts of Iraq and that will force Israel to act again against Iranian organizations in this country. 
On Sunday, the U.S performed strikes against Iran-backed militia in Iraq and Syria. This in response to the recent armed drones attacks against American sites in Iraq,
Pentagon Press Secretary John Kirby said the militias were using the facilities to launch drone attacks against US troops in Iraq.
Kirby said the US military targeted three operational and weapons storage facilities Sunday— two in Syria and one in Iraq.
He described the airstrikes as "defensive," saying they were launched in response to the attacks by Iran-backed groups.
The US is "moving in the wrong direction and must stop intervening in the region," the Iranian Foreign Ministry said Monday following the attacks. "The growing tension in the region is not in the interest of the United States of America," the Statement said.
Prof. Uzi Rabi, an expert on Middle East issues, said that the growing influence of Iran in Iraq is a major problem for Israel that cannot allow Iran to use Iraq as another part of its "Ballistic Belt "comprised now by Lebanon and Syria.
Israel is sharing intelligence with the U.S about the Iranian action in Iraq and Syria.
According to a paper issued by the Israeli Institute for National Security Studies (INSS), in recent years, there have been several reports that Iran is building an array of ballistic missiles aimed at Israel in Iraq." This choice of venue follows repeated Israeli attacks on Iranian military infrastructure in Syria, which have disrupted (albeit not entirely) Iran's efforts to consolidate its power in the country."
The INSS report says that the withdrawal of US forces from Iraq and Syria will leave Israel alone in the campaign against Iran's entrenchment in the region and against continued Iranian determination to strengthen the Shiite Crescent and willingness to take increasing risks. The Iranian attempt to carry out weaponized drone attacks against northern Israel is testimony to Iran's determination or to its arrival at a critical point, forcing it to change the nature of its response to Israeli operations.
"Iran will soon have to decide whether to escalate its reactions against Israel, or continue to focus on building the precision-guided missiles array in Lebanon with little interruption. Further development of weapon systems, together with operational opportunities and a crossing of the escalation threshold by Israel, will push Iran to react differently than it has done so far."
It is clear that the Sunday American operation was a direct response to the recent attacks on American targets in Iraq and Syria. "The question now is how will Washington react after all its military force is out of Iraq and Syria," an Israeli defense source said.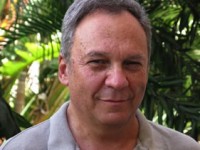 Arie Egozi, iHLS Editor-in-Chief