This post is also available in:

עברית (Hebrew)
The widespread operations of a leading, internationally-accredited certification company in Israel reflects the Israeli export all over the world. ITL – Israel Testing Laboratories is an international certification and integration agency serving as the gate to the global arena for Israeli exporting companies, enabling them to reach the certification requirements in the target countries.
The experienced company, which has been serving the Israeli market for three decades, provides complete testing and certification solutions from the development stage – the preparation of the product for standard compliance, to the stage of international marketing, including all the testing, certification process, documentation, and all aspects of international certification.
ITL is an independent certification and testing body, certified and accredited by international institutes and organizations in Israel and abroad. The company provides its services to a wide range of sectors, including Medical, Industrial, Household, Telecom, Military, Explosive Environment, NG (Natural Gas), Import/Export, and more. The company provides testing for compliance with standards in the fields of electromagnetic compatibility, product safety, radio, explosive environment, environmental conditions, etc.
The company's team of experts and engineers supports the customer all along the process. For example, the company recently completed testing and accreditation to weapon systems such as a tank turret, missile defense systems, etc. for one of Israel's leading companies. For that purpose, ITL's experts were sent abroad in order to build with the end-customer the testing program and application, providing support all along the process, from beginning to end. This included selling adequate components, matching sub-systems, etc. At the end of the day, the end-customer acquired the systems. This has demonstrated the central role played by ITL from the RFI stage to winning the contract.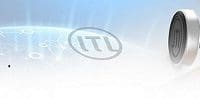 During the COVID-19 pandemic, the company has urgently recruited its resources to help get respiratory systems by operating testings and providing certifications in accordance with the instructions of the Israel Ministry of Health.
The compatibility and certification tests provided by ITL are certified and accredited for export and import in Israel and in some 60 countries all over the world. The company maintains strategic partnerships with more than 20 international certification institutes. It is accredited by all the government offices in Israel. 
Ophir Gamliel, ITL's CEO, said the company is unequivocally motivated by national vocation: "We regard our role as a national service on behalf of the State of Israel, by helping the Israeli export reach the world. "By opening the gates to the world for the Israeli manufacturers and exporters, our activity is a national contribution to the Israeli export and economy." 
What is the company's vision for the future? ITL aspires to be Israel's leading regulation and compliance knowledge hub for the electrical and electronic industries and to use its vast experience and superior service for providing its clients with rapid and effective global certification and accreditation.