This post is also available in:

עברית (Hebrew)
The startup festival and Startup Live competition are back for the second time! If you want to keep pace with the latest technologies or showcase your own innovations and find investors, come to the iHLS Startup Festival and Startup Live Competition on March 29th, 2016. During the day, there will be entrepreneurs pitches, expert keynotes, accelerators and startups exhibition, competition, party and more.  
Last year, there were no less than 2,000 people at the event. A wide range of technologies were showcased in various fields: cyber, wearable medical technology, mobile search engine, smart conversational mobile apps, 3D mapping, a shopping engine based on deep learning, and many more.
Among the competition judges will be: Eyal Waldman, Mellanox Technologies founder and CEO, Tal Catran, accelerators guru and international keynote speaker, Amos Talmor, Lighthouse Chairman, Giora Inbar, Ofaki Denish CEO and owner, Lior Weizman, IBM Startups & Developers Ecosystem Manager, Dr. Orit Mossinson, Managing Partner and Israeli office CEO at Dalai VC, Dror Pockard, experienced executive and mentor, investors and VC funds.
Startup's pitch – Get your application now
Display area/sponsorship:  [email protected]   +972-52-3653165
Many emerging technologies under development in the world today will reach a tipping point by 2025, according to a report from The World Economic Forum's Global Agenda Council on the Future of Software & Society.
Basing on experts survey, the six software and services megatrends identified by the report, published on WEForum website, are:
Wearables and implantable technologies, information storage and computing, the Internet of Things (IoT), artificial intelligence (AI) and big data, sharing economy using blockchain technology,  and the digitization of matter – 3D printing.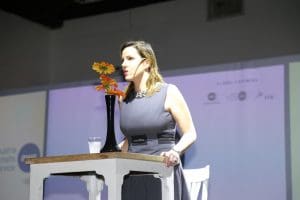 The council identified several defining moments, all of which they predict will occur by 2030. Some of the main technological shifts expected, as summarized by the businessinsider.com:
90% of the population will have unlimited and free data storage by 2018. Deleting files to make room for files is going to become a thing of the past.

Sharing economy – globally, more trips will be made using car-sharing programs than privately-owned cars.
Driverless cars will account for 10% of all cars in the US.
The first AI machine will join a corporate board of directors. Artificial intelligence will increasingly play a more important role in the business world as a decision-making tool. 30% of corporate audits will be performed by artificial intelligence.
Smart cities – the first city with more than 50,000 people and no traffic lights will come into existence. Everything from the sidewalk and streets to the traffic lights and buildings will be connected to the internet.
Big-data – the first government will replace its census with big-data technologies.
The first 3D-printed car will be in production by 2022. 3D printers are increasingly becoming more powerful and capable of printing complex objects from all kinds of materials.

10% of the world's population will be wearing clothing with embedded chips connected to the internet.

The first implantable mobile phone will become commercially available in 2025. The device will potentially be able to track a person's health more accurately, while also allowing them to communicate thoughts via brainwaves or signal instead of verbally.
10% of reading glasses will be connected to the internet by 2023, allowing wearers to have direct access to internet applications optimized for an enhanced or augmented reality experience. Eye-tracking technology will also let them control the interface hands-free. Google already introduced similar technology with Google Glass and is currently working on connected contact lenses.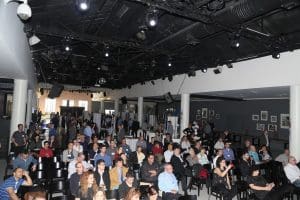 80% of people on earth will have a digital presence online by 2023. Companies like Facebook and Google are pushing this effort ahead with various projects to connect remote parts of the world to the internet.
Finances – The blockchain is essentially a shared public ledger that everyone can inspect and no single person controls. For the first time, a government will collect taxes via blockchain technology by 2023. Also, 10% of global GDP will be stored using blockchain technology.

90% of the global population will have a supercomputer in their pocket by 2023 – a smartphone.
5% of consumer products will be 3D printed. The first transplant of a 3D-printed liver will occur by 2024. By 2024, more than 50% of internet traffic to homes will be used for home automation purposes.
Startup's pitch – Get your application now
Display area/sponsorship:  [email protected]   +972-52-3653165